Our 2014 conference in Berlin has taken place from
Sunday August 24 - Wednesday August 27, 2014
Location: The Berlin Hilton Hotel, Mohrenstrasse, Berlin City Centre
Our conference was held under the patronage of his excellency Joachim Gauck, President of of the Federal Republic Germany

WFJCSH&D has presented on www.holocaustchild.org and related pages several pictures and impressions from the August 2014 conference in Berlin.
This website www.wfbc2014.com presents an overview, including emphasis on the status, role and experiences of the German section
"Child Survivors Deutschland e. V.- Ueberlebende Kinder der Shoah". For details see also www.child-survivors-deutschland.de.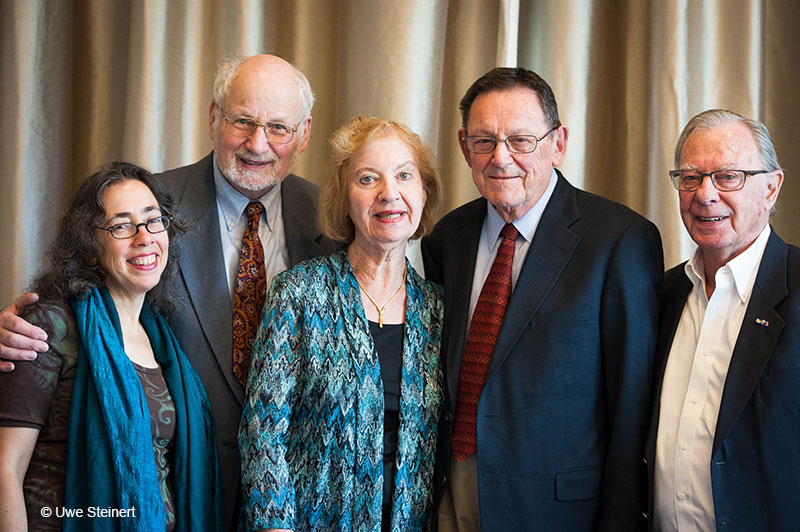 On August 21st 2014 there had been a press conference: The picture displays four members of the Executive Board of WFJCSH&D, and one from the board of the German section (CSD), from left to right Melissa Hacker, Philipp Sonntag (CSD), Stefanie Seltzer, Steve Adler and Max Arpels Lezer (© Uwe Steinert).
The statement to the press provides a concise introduction to the conference on just one page, see press statement and Presseerklaerung.